Final Fantasy Crystal Chronicles: Ring of Fates Info
Final Fantasy Crystal Chronicles: Ring of Fates Preview
Final Fantasy Crystal Chronicles: Ring of Fates is an upcoming Nintendo DS RPG by Square-Enix. It is a sequel to Final Fantasy Crystal Chronicles for the GameCube. The game takes advantage of both the local wireless and Wi-Fi capabilities of the system and features voice acting.


Final Fantasy Crystal Chronicles: Ring of Fates Storyline and Character
Rings of Fate takes place during a time "when the moon shone red and people feared the crystal." Ring of Fates follows two protagonists named Yuri and Chelinka. Story elements include fraternal love, and recurring elements such as the four races and crystals, though the latter have a smaller part, are present.

Characters
Yuri
: Chelinka's twin brother, uses a sword as his weapon.
Elinka
: Yuri's twin sister.
Meeth
: Lilty, joins the two main characters later on in the quest.
Alhanalem
: Yuke, a spell caster.
Gnash
: A Selkie boy.
Ratov
: Father of Yuri and Chelinka.
Links :
Final Fantasy chronicles : Ring of fate Secret and
Walkthrough
Secret :
• Extra dungeon:
Clear the game once and continue the new game+ file. Clear the second Varl Mountain event to access the extra dungeon.
• Hard mode Clear all stages once.
• Very Hard mode Clear all stages on Hard mode.
• New game ++
Finish the game in New Game + to unlock New Game ++
Final Fantasy Crystal Chronicles: Ring of Fates Screenshot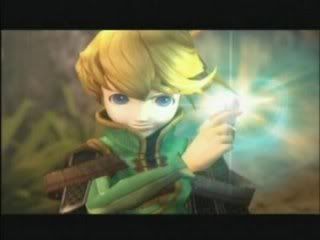 Labels: Final Fantasy Game Series