Final Fantasy Tactic : War of Lion Information
Final Fantasy Tactics: The War of the Lions Preview
Final Fantasy Tactics: The War of the Lions is a strategy-based console role-playing game developed and published by Square Enix for the Sony PlayStation Portable handheld game console. The game is an updated version of Final Fantasy Tactics for the PlayStation video game console. The War of the Lions is the second announced game in the "Ivalice Alliance" campaign, a promotion of video games set in the Ivalice fictional world.
Final Fantasy Tactics: The War of the Lions Character Info
The game adds two new character classes; the Onion Knight, taken from Final Fantasy III, and the Dark Knight, which was previously only available to one character, Gafgarion. In addition, The War of the Lions contains new characters, including Balthier from Final Fantasy XII. Balthier is said to feature an "important role", branded as a heretic in search of the "Cache of Glabados". He joins Ramza while he searches for his sister, Alma. Another new character, a monster hunter named Luso from Final Fantasy Tactics A2: Grimoire of the Rift also joins Ramza.
Links :
Final Fantasy Tactics : War of Lion Job Tree
Final Fantasy Tactics : War of Lion Multiplayer Guide
Final Fantasy Tactics: The War of the Lions Screenshot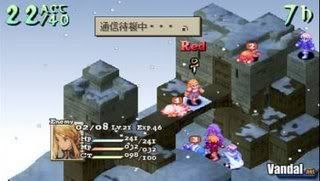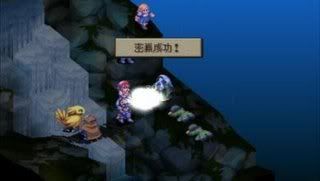 Labels: Final Fantasy Game Series